Welcome to Our Financing Department - A Different Approach to Financing Your New Car at Alma Ford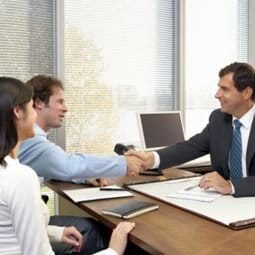 Welcome to our Finance Department, your auto loan and car lease resource. We're eager to provide financing for your new car, or we can assist in used car financing. Because unless you're sitting on a large pile of cash - you'll most likely need to obtain financing for your new or used vehicle purchase! In the past, we have heard from many customers that they have anxiety over this step in the car buying process, and we feel that this step should be just as stress free and fun as the rest of it.
All types of credit, from good to bad, can qualify for an auto loan. No credit, no problem! We will work with you to secure a no credit car loan if your situation demands it. Our Finance Department has strong relationships and is committed to finding you the perfect car loan company to suit your car finance needs.
We feel our Finance department operates differently than the typical dealer F&I department. How so? Because the first thing we think of when starting the financing process is YOU - the customer, and what your financing needs are, and what terms will best fit your life and budget. We have relationships with over 100 banks and credit unions that all have different financing programs. We spend the time and effort to find the best match between the customer's needs and the bank's financing program. Unfortunately, this is not how all Dealers do it. Many take what we call a "Shotgun" approach and send the customers application to multiple banks and then sort through the approvals to see which one will be best. We do not do that, we wait until we have carefully chosen the best financing program and then submit only the application needed. This helps keep the inquiries on the customer's credit file to a minimum.
Low interest car loans are available for customers with existing loans. We can help you refinance your car loan or adjust the term of the contract. You're just a step away from approved car financing!
When you come in and buy your new car, sitting in the Finance department office will be a breeze, we assure you! We will walk you through the paperwork and make sure you are in full understanding of it all. We will let you know any additional options such as gap insurance, or extra coverage, warranties or service contracts- but we will not make you feel obligated to purchase any of it unless you feel it is a good choice. We will advise you on what to do as if it were for ourselves. We then make sure your insurance and licensing are correct and accurate, so you can drive away completely legal and happy! The only thing you need to worry about when you drive off the lot in your new car is where to go joy riding to show it off.
Check out our online car loan calculator for an instant car loan rate. Then, proceed to our online finance application to get the ball rolling today!